Sechel Ventures Partners LLC owns and operates MHAOnline.com, which offers informative program guides, articles, and other rich resources to assist people in advancing their careers through higher education that can be achieved remotely.
Overall, MHAOnline.com provides a comprehensive look at distance-based master's degrees in healthcare administration and related subject areas. It aims to show people how to join high-growth careers in healthcare leadership through detailed program and professor profiles, career guides, FAQs, and informative blog features.
Please contact us with any ideas for content you'd like to see. Thank you.
Meet the Team
Seth Restaino
Co-Founder
Seth Restaino has devoted the past 20 years of his professional career to software consulting and educational web publishing, and runs production and engineering for Sechel Ventures, which he co-owns with Barry.
Barry Franklin
Co-Founder
Before co-founding Sechel Ventures Partners LLC, Barry Franklin was a VP at a Silicon Valley software company. He is an investor and advisor for Data Simply and Impellia. Barry believes that education and lifelong learning are paramount. Barry met his wife at Carnegie Mellon University and they have two beautiful daughters. He also volunteers for various committees at his kids' high school.
Jocelyn Blore
Chief Content Strategist
Jocelyn is the chief content officer of Sechel Ventures. She graduated summa cum laude from UC Berkeley and traveled the world for five years as a teacher and freelance writer. She speaks Spanish and Portuguese, and has lived in England (six months), Japan (2.5 years), Brazil (six months), Argentina (ten months), and Southeast Asia (nine months). Paying thought to her international experience, she's interested in how culture shapes the idea of human progress within societies—one of the many themes she writes about in her blog, Blore's Razor (Instagram: @bloresrazor).
Ashley Oates, MHA, CPH
Ashley Oates is a regional operations leader for the Oncology Service Line of Sutter Health, responsible for cancer data services and select supportive care programs across nine hospitals. She leads tumor site-specific governance groups to drive quality, access, and financial performance.
Ashley received a master of health administration (MHA) degree from the University of Pittsburgh and is Certified in Public Health (CPH). Ms. Oates serves as a board member for Keaton's Childhood Cancer Alliance and is a member of the American College of Healthcare Executives (ACHE).
Becca Brewer
Writer
Becca Brewer is building a better future on a thriving earth by healing herself into wholeness, divesting from separation, and walking the path of the loving heart. Previously to her journey as an adventurer for a just, meaningful, and regenerative world, Becca was a formally trained sexuality educator with a master of education.
Bernd Geels
Writer
Bernd Geels is a Berlin, Germany-based freelance writer and artist. He holds an undergraduate degree in atmospheric science and two graduate degrees. He completed his most recent graduate degree in international environmental studies at the Monterey Institute of International Studies in 2011. He is interested in healthcare, climate change, marine conservation, indigenous science and refugee issues. You can reach him directly at [email protected]
Bree Nicolello
Writer
Bree is an urban planner and freelance writer based in Seattle, WA. She has worked on land use and housing policy issues throughout the Pacific Northwest. She previously led Run Oregon Run, a nonprofit dedicated to helping Oregonians run for office and apply to boards and commissions. When not writing, she is lovingly tending to her cast iron pans.
Cevia Yellin
Writer
Cevia Yellin is a freelance writer based in Eugene, Oregon. She studied English and French literature as an undergraduate. After serving two years as an AmeriCorps volunteer, she earned her master of arts in teaching English to speakers of other languages. Cevia's travels and experiences working with students of diverse linguistic and cultural backgrounds have contributed to her interest in the forces that shape identity. She grew up on the edge of Philadelphia, where her mom still lives in her childhood home.
Douglas Mark
Writer
While a partner in a San Francisco marketing and design firm, for over 20 years Douglas Mark wrote online and print content for the world's biggest brands, including United Airlines, Union Bank, Ziff Davis, Sebastiani and AT&T.
Since his first magazine article appeared in MacUser in 1995, he's also written on finance and graduate business education in addition to mobile online devices, apps, and technology. He graduated in the top 1 percent of his class with a business administration degree from the University of Illinois and studied computer science at Stanford University.
Elizabeth Bradford Kneeland, MBA
Writer
Elizabeth Kneeland is a telemedicine and sleep medicine innovator living in Philadelphia. As the director for Crozer Health System sleep labs, she oversaw the process, staff, and technology required to diagnosis a wide range of sleep disorders. Her career focus has straddled novel operational and financial modeling, as well as traditional academic research, providing her with a unique perspective in programmatic development and care optimization strategy.
Kneeland built the first for-profit telemedicine program for the University of Pennsylvania Health System in 2015. She also has helped build and scale sleep medicine startups in the U.S., as well as in China and Taiwan. She has co-authored publications in peer-reviewed journals on topics ranging from device validation to clinician-level educational interventions and has been an invited speaker at medical conferences throughout the U.S., China, and Taiwan.
Farheen Gani
Writer
Farheen is a freelance writer, marketer, and researcher. She writes about technology, education, and marketing. Her work has appeared on websites such as Tech in Asia and Foundr, as well as top SaaS blogs such as Zapier and InVision. You can connect with her on LinkedIn and Twitter (@FarheenGani).
Jay Bhatt, DO, MPH, MPA
Dr. Jay Bhatt, DO, MPH, MPA (pronounced "bot") is Founder and Principal of JDB Strategies, a health equity and innovation consulting firm. He also is a faculty member at the University of Illinois Chicago School of Public Health, a physician executive, an internist, a geriatrician, a public health innovator, and a widely quoted expert on the most pressing challenges and exciting opportunities in healthcare. These include cross-sector initiatives; the application of predictive analytics and informatics; using Medicare and Medicaid as opportunities to redesign the healthcare system; addressing the social determinants of health to lower costs, improve outcomes and eliminate inequities; technology innovation; and emergency preparedness.
Johannes Stitz
Johannes Stitz is a freelance writer and researcher based in the Southwest. He's written about various topics in medical technology careers. Before turning to freelance writing, he spent nearly a decade in the arts as a booker and event manager.
Kenneth Parker
Writer
A graduate of the University of Oregon, Kenneth Parker is sometimes a musician and rarely a poet. His work spans copy editing, feature writing, and dissertation development.
Kimmy Gustafson
Writer
Kimmy Gustafson is a freelance writer with a passion for sharing stories of bravery. Her love for world-traveling began when her family moved to Spain when she was six and since then, she has lived overseas extensively, visited six continents, and traveled to over 25 countries. She is fluent in Spanish and conversational in French. When not writing or parenting she can be found kiteboarding, hiking, or cooking.
Laura Childs
Writer
Laura Childs is a versatile writer and media specialist living in London. She's a California native and has written about arts, culture, and tech in San Francisco. A self-proclaimed data nerd, she loves telling people's stories supported by research. When not writing, Laura teaches and practices yoga.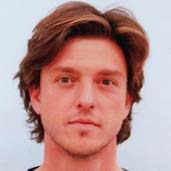 Matt Zbrog
Writer
Matt Zbrog is a writer and freelancer who has been living abroad since 2016. His nonfiction has been published by Euromaidan Press, Cirrus Gallery, and Our Thursday. Both his writing and his experience abroad are shaped by seeking out alternative lifestyles and counterculture movements, especially in developing nations. You can follow his travels through Eastern Europe and Central Asia on Instagram at @weirdviewmirror. He's recently finished his second novel, and is in no hurry to publish it.
Nina Chamlou
Writer
Nina Chamlou is an avid writer and multimedia content creator from Portland, OR. She writes about aviation, travel, business, technology, healthcare, and education. You can find her floating around the Pacific Northwest in diners and coffee shops, studying the locale from behind her MacBook.
Rachel Becker
Writer
Rachel Becker is a freelance writer who enjoys life in the PNW. She holds a master's degree in education and taught in elementary classrooms for twelve years. When she is not running around after two toddlers, she makes time for daily movement, running two blogs, and reading.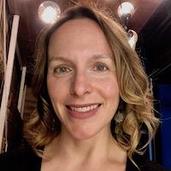 Rachel Drummond
Writer
Rachel Drummond is a freelance writer, educator, and yogini from Oregon. She's taught English to international university students in the United States and Japan for more than a decade and has a master's degree in education from the University of Oregon. A dedicated Ashtanga yoga practitioner, Rachel is interested in exploring the nuanced philosophical aspects of contemplative physical practices and how they apply in daily life. She writes about this topic among others on her blog (Instagram: @racheldrummondyoga).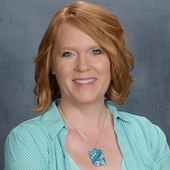 Sara Navratil
Writer
Sara Navratil is a freelance writer and a Certified Canfield Success Principles Trainer. She's the owner of Sara Liza Life, a company dedicated to helping people rewrite their lives. She enjoys researching and writing about healthcare-related topics, including information on online MHA programs. When not working she likes to read, bake, and spend time with her family.
Vanessa Salvia
Writer
Vanessa Salvia is an Oregon-based freelance writer and editor with a bachelor's degree in chemistry. As fun as rigorous studies in math and science were, Vanessa took an independent path and developed a prolific career covering lifestyle topics for magazines and newspapers, important industries such as concrete construction and building waterproofing, and even hard science. You can get in touch at www.sagemediaandmarketing.com.