Influential Healthcare Law and Policy Professors to Know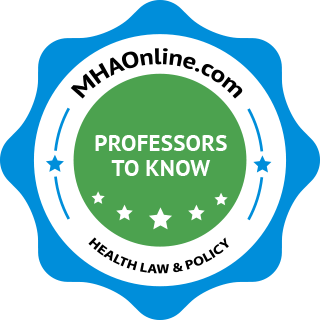 Healthcare is one of the fastest growing industries in the world. With the rise of disease and the increasing costs of healthcare, there is a need for policymakers to intervene and ensure that all segments of society benefit from breakthroughs in healthcare and technology. Health law and policymakers are responsible for framing legislation around the cost, quality, and access to healthcare.
A master's degree in healthcare and policy prepares students to take up leadership positions in the field. The curriculum for this type of program includes courses in mental health law, public health law, bioethics, policy analysis, environmental law, and food and drug law. Students get the chance to explore topics on obesity and injury prevention, healthcare reform, disease control, and vaccination law and policy. Many universities also offer joint degree programs with medical schools to help students enhance their knowledge of healthcare.
Three universities in particular boast outstanding healthcare law and policy programs and talented professors: Arizona State University, the University of Houston, and Cleveland State University. The following guide profiles 14 exceptional faculty members leading the field of healthcare law and policy.
Influential Healthcare Law and Policy Professors to Know
Methodology
To select faculty for inclusion in this list of biology professors, MHAOnline considered the following criteria:
University affiliation: The professor must work within a healthcare law and policy program at an accredited university in the U.S. They must also be actively teaching.
Publication: The professors on this list have published their research extensively in peer-reviewed journals.
Institutional and peer recognition: They have been recognized for their excellence through awards, distinguished titles, notable grants, and research funding.
Professional commitment: They have also gone above and beyond in their leadership and professional contributions. Some have been selected to be faculty deans or program directors, while others have become leaders of professional organizations.